Webinars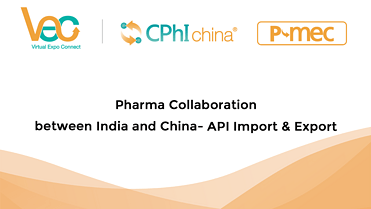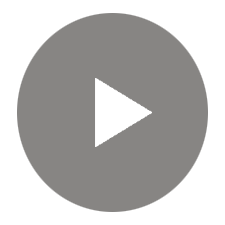 Pharma Collaboration between India and China- API Import & Export

Date: 15 December 2021
Speaker: Aurelio Arias, Steven Yu, Kyrie Huang, Murali Variyath
Aurelio Arias | IQVIA
Steven Yu | CSC
Kyrie Huang | CCCMHPIE
Murali Variyath | Hetero
Content: Here's the agenda for this webinar:
- Global Opportunities for Indian and Chinese Manufacturers
- Imported API Registration and Dealing in China
- Panel Discussion: Outlook and Opportunity of Pharma Collaboration between India and China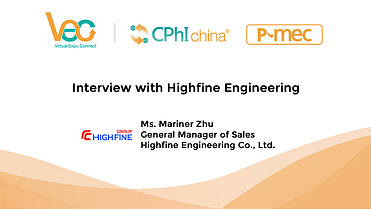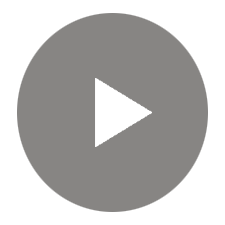 Interview with Highfine Engineering

Date: 16 December 2021
Speaker: Mariner Zhu
General Manager of Sales
Content: As the leader of the water system equipment in the pharmaceutical industry, HIGHFINE shared their experience on how to optimize their manufacturing while maintaining domestic and international regulatory standards, enhance equipment quality, reliability, and improve overall sustainability for their plant.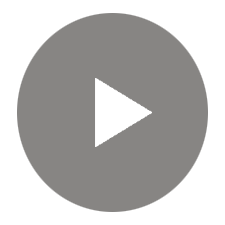 Interview with 3SBIO

Date: 16 December 2021
Speaker: Frank Wu
Head of International Business
Content: 3SBIO, the incontrovertible leader of the Chinese biopharmaceutical industry introduces their strategy about how to perfectly balance winning the race against time and fulfilling their social responsibilities in the current global situation.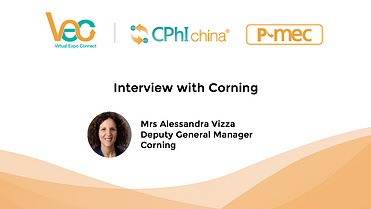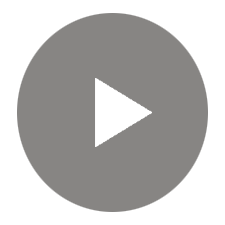 Interview with Corning

Date: 16 December 2021
Speaker: Alessandra Vizza
Reactor Technologies Business Director EMEA, NSA & India
Content: After 17 years of fundamental research and application development, Corning has a series of patents covering reactor and system technology and its applications. The shortage of APIs has occurred alongside the medicine surging demand, which makes Corning Advanced-Flow™ Reactor (AFR™) technology stand out in the pharmaceutical industry. Alessandra Vizza mentioned how AFR helps customers to expand their production scale.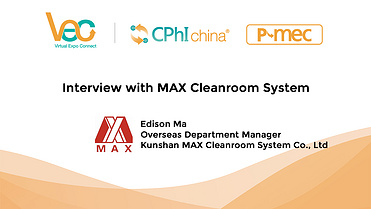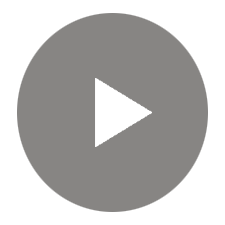 Interview with MAX Cleanroom System

Date: 16 December 2021
Speaker: Edison Ma
Overseas Department Manager
Content: Since 2000, Kunshan Max is dedicated to providing a professional solution to the cleanroom system. So far there are four production bases both domestic and overseas, and high-quality products are famous all over the world. Watch this episode to learn the status quo for intelligent manufactory in China and their experience in ecological development.