Hi & Fi Guangzhou 2019
Time:December 12-14, 2019
Country/Region: China
Venue:PWTC Expo, Guangzhou, China
Organizer:China Chamber of Commerce for Import & Export of Medicines & Health Products, Shanghai UBM Sinoexpo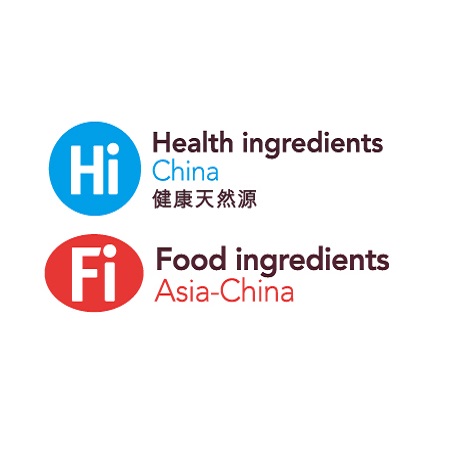 Hi & Fi Guangzhou is jointly organized by UBM Sinoexpo and the China Chamber of Commerce for Import & Export of Medicines & Health Products. In 2019, Hi & Fi Guangzhou, co-located with NPC and Finefood Guangzhou, will offer you access to Southern China's food and beverage market from farm to table, enhancing the multi-layer display and communication of the health & food industry under 1 roof. The 2018 edition attracted more than 800 well-known companies to attend, with 77,800 square meters show area, attracting 39 countries from mainland China, Hong Kong China, Taiwan China, Poland, the United States, Japan, Malaysia, Thailand, Norway and Australia. A total of 52,363 visitors from all over the world participated in the grand event, which was 13% higher than last year. And the number of visitors including health ingredients manufacturers, distributors, health product manufacturers, retailers and many professional buyers in the big health industry has reached a new high. Look no further than Hi & Fi Guangzhou 2019! We look forward to seeing you at PWTC Expo, Guangzhou, China on 12-14, December, 2019.
A regional edition to Hi & Fi Asia-China
---
As the third regional edition of Hi & Fi Asia-China, Hi & Fi Guangzhou will offer you unique opportunities for your business in Southern China. Since its debut in 1986, the global brand exhibition series of Hi & Fi Asia-China-Fi Global-have been held across key markets worldwide, including Europe (HIE and FIE), Asia (FIA) and South America (FISA). Fi Global encompasses 12 global trade events which attract hundreds of thousands of exhibitions and buyers from more than 160 countries and regions every year.

As one of the top-quality exhibitions under Fi Global, Hi & Fi Asia-China has successfully held 20 sessions in Shanghai and has will be launching its third regional exhibition in Guangzhou at Hi & Fi Guangzhou 2018. We are committed to sharing valuable resources with you from around the world and creating an effective professional trade platform.
Exhibits Profile
Health Ingredients

Nutrition enhancers (vitamins, folic acid, calcium, magnesium,

iron, L-carnitine, etc.), ingredients of health food, etc.


---

Natural Ingredients

Novel food, raw materials of nutraceuticals, natural animal and

plant extracts, fish and seafood, natural organic food and

ingredients, etc.

---

Original Functional Ingredients

Raw ingredients aiming at strengthening the physique, preventing

and treating disease, restoring health, regulating the clock, etc.

---

Food Additives

Acidifiers, sweeteners, antioxidants, thickeners, preservatives,

anti-caking agents, emulsifiers, humectants, stabilizing and

coagulating agents, flavour enhancers, colouring agents, etc.

---

Food Ingredients


Starch, modified starch, starch sugar, sugar alcohols,

oligosaccharides, chitosan, grain products, yeast products,

dehydrated fruits, vegetables, and meat, soy products, instant tea,

dairy products, egg products, cocoa products, food oils, fat

alternatives, etc.

---