ChemLogistics India 2020
Time:August 19-20, 2020
Country/Region: India
Venue:Hall 1, Bombay Exhibition Centre, NSE Goregaon (E), Mumbai, Maharashtra, INDIA
Organizer:chemical weekly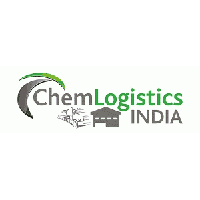 India is emerging as one of the most important global locations for the chemical industry, with continuous growth in the demand of chemicals. The Indian chemical market is one of the fastest growing in the world, with an annual growth rate of approximately 12%.
Consequently, India's large coastline, land area and the largest rail network provide an immense opportunity to logistics and warehousing companies. ChemLogistics India 2020, International Exhibition on Chemical Warehousing, Transportation & Logistics, will take place from 19-20 August 2020 at the Bombay Exhibition Centre, in Mumbai.
ChemLogistics India 2020 is India's only exhibition that showcases chemicals, process technology & logistics under one roof. Contact the ChemLogistics India 2020 Team now to secure your stand.
Who Will Visit?
Visitors to ChemLogistics India are:
- Senior Management
- Manufacturers & Suppliers
- Engineers,Technocrats & Scientists
- Retailers & Traders
- Marketing Heads & Sourcing Heads
- Trade Delegations From India & Overseas
Manufacturers of:
- Agrochemicals
- General Chemicals
- Chemical Intermediates
- Fertilizer Intermediates
- Fine & Speciality Chemicals
- Oil & Gas
- Petrochemicals
- Pharmaceuticals
- Process Equipment