CPhI Korea 2021
Time:October 11-13, 2021
Country/Region: Republic of Korea
Venue:SEOUL
Organizer:Informa Markets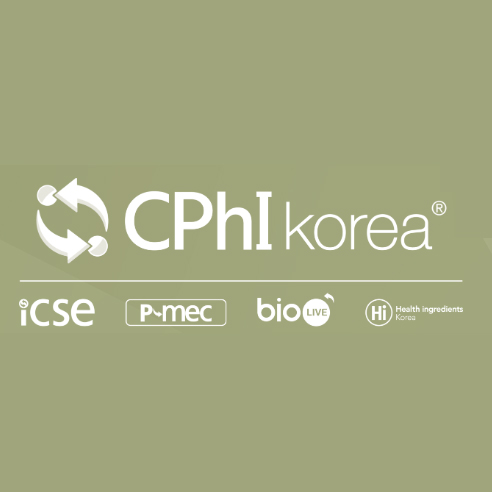 CPhI Korea provides a dynamic meeting place for a wide range of industry suppliers to engage with purchasers and decision makers from the pharmaceutical industry in Korea and the surrounding region. The exhibition showcases the whole pharma supply chain from ingredients, contracting services to machinery and biopharmaceuticals, as well as hosting an extensive conference programme covering the latest trends and topics within the
regional market.
Why Attend?
1. Meet the Expert
In partnership with the Korea Pharmaceutical Traders Association, "Meet the Expert" sessions had provided to international pharma companies wishing to understand the specifications of the Korean market and get hands-on advice on how to register their products.
2. Business Matchmaking
Over 2,220 meetings were requested between the exhibitors and buyers pre-show through the buyer invitation programme and online matchmaking programme. Throughout the show period, more than 535 meetings took place at the business matchmaking room and numerous at the exhibitors' booths.
3.Event Profile
• Meet key pharma buyers and decision makers
• Achieve months of business in just a few days
• Network with over 5,000 industry peers
• Discover the local industry and learn about its growth
Why EXHIBIT?
The pharmaceutical market in South Korea will rise from approximately $18.6 billion in 2016 to $20.4 billion in 2020, representing a compound annual growth rate (CAGR) of 2.4%. The Korean government is encouraging Research and Development (R&D) and sustaining growth initiatives in the pharmaceutical industry, such as the Korean Small Business Innovation Research program.
CPhI Korea provides the ideal platform to gain insights and do business with decision makers in the regional market. The exhibition is a key opportunity for you to accomplish months of business over just a few days. With a high focus on the local market, the 2018 event saw participation of decision makers covering R&D, business development and sales and marketing.