CPhI Middle East & Africa 2021
Time:September 26-28, 2021
Country/Region: United Arab Emirates
Venue:RICEC | Riyadh, Saudi Arabia
Organizer:Informa Markets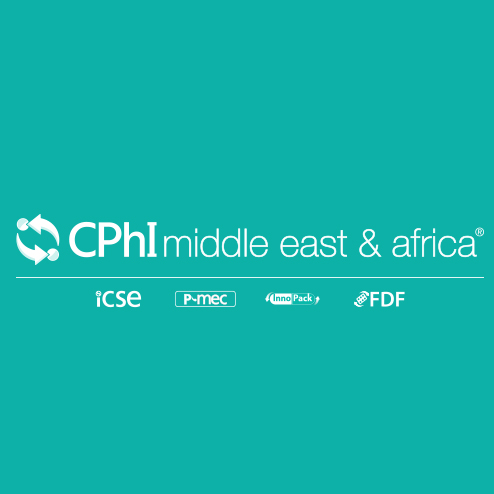 CPhI Middle East & Africa is pharma's regional exhibition for innovation, networking, and business. Together with its co-located events ICSE, FDF, P-MEC, and InnoPack, and being the only pharma event in the region that covers pharma manufacturing, it brings together 4,900 key pharma suppliers and buyers. Connecting local, regional and international professionals from across the entire pharma supply chain, from ingredients to finished product distribution, the event is your partner in accessing the Middle East & Africa pharma market through a cost-effective platform.
5 Events in 1
Your pharma platform in the Middle East & Africa region:
CPhI for ingredients

FDF for every aspect of the finished dosage supply chain

iCSE for outsourcing solution providers, contract manufacturing and services

InnoPack for packaging and drug delivery systems

P-MEC for machinery, technology and equipment
Expand Your Business in the MEA Region
Free Conference Sessions
On each day of the show, you will have the chance to attend our free on-site conference programme. With more than 50 expert speakers confirmed from all over the MEA region and further afield, the agenda focuses on three key themes; innovation, regional insights and government to industry initiatives.
Product Showcase
The Product Showcase is a display area providing a 'one-stop' location to quickly identify products in the region. The area includes seating and charging stations, so you can take a break and recharge, all whilst exploring the latest products on offer.
Innovation Theatre
The Innovation Theatre is a free to attend feature to gather new ideas & innovations for next year's event. Grab a pen and add your creative thoughts and concepts to the whiteboards
Meet the Distributor
Networking is an essential part of building wealth. This year we are creating an intense networking session designed to help distributors connect with potential partners or peers. In one hour you could meet with up to 12 potential partners or peers, leaving another hour free to re-connect with the contacts you find most interesting with refreshments on us!
Live Pharma Connect
Maximise your business opportunities with our Match & Meet service. Taking your business needs into consideration it partners you with the people and companies you're looking for allowing you to arrange and guarantee mutually beneficial face-to-face meetings onsite in Abu Dhabi.
Hosted Partner Programme
The Hosted Partner Programme has been designed to create a place to discover new suppliers, build networks, and to be inspired undergo strategic partnerships that drive innovation in Pharma forward across the Middle East & Africa.