CPHI & PMEC China 2022
Time:December 20-22, 2022
Country&Region:Shanghai, Shanghai, China Mainland
Venue:SNIEC, Shanghai, China
Organizer:Informa Markets, CCCMHPIE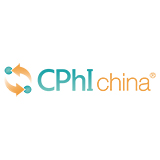 CPHI China is your gateway to successfully grow your business at the 2nd largest pharma market in the world. Whether you are looking for sourcing new business or getting the latest market insight, this is your pharmaceutical platform in Asia.

CPHI China and PMEC China each features a range of product zones with specific focsuses to cater to your every sourcing, networking and business development need.
WHY EXHIBIT?
Find infinite opportunities and maximize exposure for your company and products and meet with the elite buyers from the 2nd largest pharmaceutical marketplace.
WHY VISIT?
Explore bigger business potentials with 3,000+ premium suppliers from all aspects along the entire pharmaceutical industrial chain under one roof.
Keep tuned with the latest market trends, technologies and legislations in 100+ conferences and activities and network with 50,000+ global pharma peers.
50,000+ pharma professionals
2,500+ exhibitors
100+ conferences & activities

We look forward to welcoming you back for another successful edition at CPHI China 2022!