CPhI South East Asia 2022
Time:October 19-21, 2022
Country&Region: Thailand
Venue:IMPACT, Muang Thong Thani, Thailand
Organizer:Informa Markets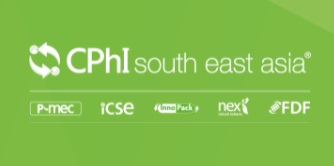 In the face of this Volatile, Uncertain, Complex, and Ambiguous (VUCA) world, CPhI South East Asia – the ASEAN's leading Exhibition and Conference platform – brings together local, regional and international pharma experts to do business, learn, share ideas and shape the future of the ASEAN pharmaceutical and healthcare industries in order to quickly adapt to market changes and needs.
One Event - More Experiences
This year, CPhI South East Asia 2021 will take place as a digital event. A two weeks long digital event is running from 29 November - 10 December 2021 that allows suppliers to showcase products and innovations in the pharma supply chain to professional buyers from around the world no matter your location.
More Than An Exhibition
CPhI South East Asia will be your one-stop shop to source cost-effective pharma solutions under one roof. More than an exhibition, the event also facilitates finding the right partners with its online matchmaking tool, and encourages knowledge gathering and sharing with its online conference.