EPISODE 30 | 16 MIN | 22 Nov. 2022
The First Domestically Developed JAK Inhibitor Ivarmacitinib is Expected to Be First Marketed in China for Autoimmune System Diseases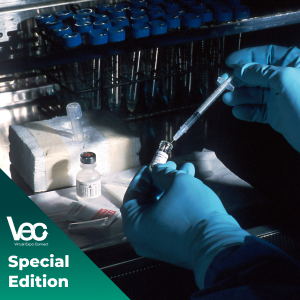 EPISODE 30 | 16 MIN | 22 Nov. 2022

#Drug Review #R&D #Business
The First Domestically Developed JAK Inhibitor Ivarmacitinib is Expected to Be First Marketed in China for Autoimmune System Diseases

Play
Summary
The online platform for CPHI & PMEC China is fully live now! The online event will be live for 54 days to help you connect for an extended period of time. Looking back on this week's pharma news, BeiGene's new indication for Zanubrutinib was approved in the EU while TopAlliance submitted a marketing application for the anti-PD-1 monoclonal antibody Toripalimab in the EU. The most noteworthy in the R&D section is Hengrui's JAK inhibitor Phase III clinical success, making it be expected to become the first product made in China in the field of autoimmune system diseases.
You can listen and/or download the episode on Podbean, or directly through iTunes, GooglePlay, Amazon Music and Samsung Podcasts. 
You can also subscribe our podcast by RSS feed, please copy the full URL below.

RSS Feed:
https://feed.podbean.com/PharmaSources/feed.xml
Copy Feed