EPISODE 15 | 11 MIN | 18 May 2022
Weekly Pharma News Review (0506-0514)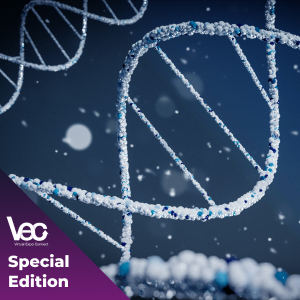 EPISODE 15 | 11 MIN | 18 May 2022

#Drug Review #R&D #Business
Weekly Pharma News Review (0506-0514)

Play
Summary
As the CPhI & P-MEC China VEC event comes to its fourth week, a wave of online Hosted Buyer Video Meeting registrations appears. The dedicated team of the exclusive programme helps qualified buyers arrange video meetings with targeted suppliers based on their purchasing requirements. Return back to the pharma markets, Hengrui Medicine said a global phase III trial of its PD-1 inhibitor camrelizumab and VEGFR inhibitor apatinib, has successfully hit its goals in newly diagnosed patients with liver cancer. The company plans to start a conversation soon with FDA for a potential new drug application.
Timeline
1
PART1 | 00:13
VEC Feature: The Exclusive Hosted Buyer Video Meeting Programme
2
PART2 | 01:15
The marketing application of ACEA Pharma's avitinib maleate capsules is in the "in approval" stage
3
PART3 | 01:45
The expanded indication of GSK's Dovato tablets has been officially approved by NMPA
4
PART4 | 02:10
Qilu Pharmaceutical's clinical trial application for AB-729 injection was accepted
5
PART5 | 02:38
The clinical application of Junshi Biosciences' JS203, a recombinant humanized anti-CD20/CD3 bispecific antibody, was accepted
6
PART6 | 03:08
The clinical application of Pfizer's highly-selective CDK2 inhibitor PF-07104091 was first declared in China
7
PART7 | 03:38
Genelux Corporation's Olvi-Vec injection was granted implied permission for a clinical trial
8
PART8 | 04:01
Stone Pharma's CS5001 was clinically approved for advanced malignant neoplastic hematologic disorder and solid tumors
9
PART9 | 04:31
The marketing application of Yichang Humanwell Pharmaceutical's clobazam tablets will be included in Priority Review
10
PART10 | 04:59
Eisai has completed the rolling submission to the FDA's BLA for the investigational Aβ protofibril antibody lecanemab
11
PART11 | 05:29
A press conference was held in Uzbekistan for oral COVID-19 drug VV116 of Junshi Biosciences/Vigonvita
12
PART12 | 05:54
Zhimeng Biopharma announced the dosing of the first participant in the US Phase I study in healthy subjects of its innovative small-molecule KCNQ2/3 selective opener
13
PART13 | 06:18
The clinical trials of Simcere Pharmaceutical's oral PRMT5 inhibitor SCR-6920 were initiated for treating advanced malignant tumors
14
PART14 | 06:49
CARsgen announced the interim results of the investigator-initiated trial of CT041 were published in the top journal, Nature Medicine
15
PART15 | 07:22
Roche announced the interim results of its Phase III SKYSCRAPER-01 clinical trial
16
PART16 | 07:52
Hengrui Medicine announced that the international multicenter Phase III clinical trial of camrelizumab combined with apatinib mesylate
17
PART17 | 08:29
Reistone Biopharma announced the completion of a Series A financing round valued at nearly US$ 100 million
18
PART18 | 08:57
Pfizer announced the acquisition of Biohaven, a leader in the treatment of migraine headaches, with a total of US$ 11.6 billion
19
PART19 | 09:28
Zhaoke Ophthalmology and Visus Therapeutics announced an exclusive license agreement
20
PART20 | 09:55
Henlius announced that it has entered into a license agreement with Eurofarma to grant a license to develop, manufacture and commercialize three products

You can listen and/or download the episode on Podbean, or directly through iTunes, GooglePlay, Amazon Music and Samsung Podcasts. 
You can also subscribe our podcast by RSS feed, please copy the full URL below.

RSS Feed:
https://feed.podbean.com/PharmaSources/feed.xml
Copy Feed