Webinars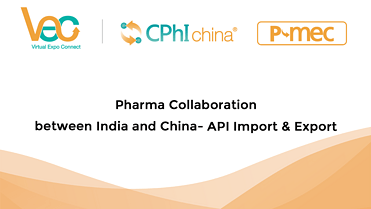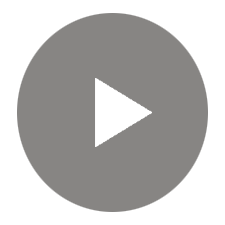 Pharma Collaboration between India and China- API Import & Export

Date: 16 December 2021
Speaker: Aurelio Arias, Steven Yu, Kyrie Huang, Murali Variyath
Aurelio Arias | IQVIA
Steven Yu | CSC
Kyrie Huang | CCCMHPIE
Murali Variyath | Hetero
Content: Here's the agenda for this webinar:
- Global Opportunities for Indian and Chinese Manufacturers
- Imported API Registration and Dealing in China
- Panel Discussion: Outlook and Opportunity of Pharma Collaboration between India and China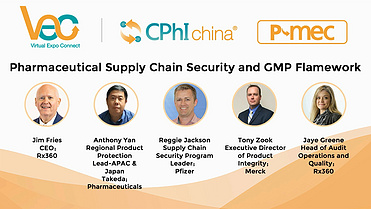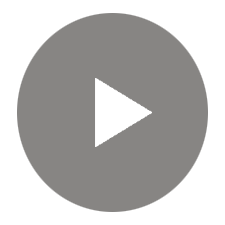 Pharmaceutical Supply Chain Security

Date: 05 December 2021
Speaker: Jim Fries, Anthony Yan, Reggie Jackson, Tony Zook, Jaye Greene
Jim Fries | CEO of Rx-360
Anthony Yan | Takeda Pharmaceuticals
Reggie Jackson | Pfizer
Tony Zook | Merck
Jaye Greene | Rx-360
Content: Here's the agenda for this webinar:
- How Pharmaceutical Supply Chain Security and Material Quality Insects During a Pandemic
- Essential Elements of Supply Chain Security Audit
- The APEC Supply Chain Security Toolkit
- The value of Remote Auditing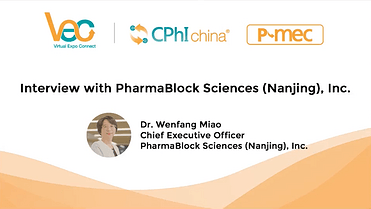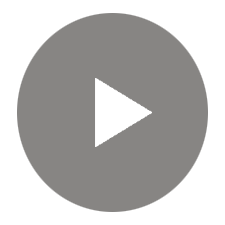 Interview with PharmaBlock Sciences (Nanjing), Inc.

Date: 23 November 2021
Speaker: Dr. Wenfang Miao
Chief Executive Officer
Content:
One of the strongest calls for regulatory reform is the implementation of the Marketing Authorization Holder (MAH) system. PharmaBlock has found its way to stand out in this fiercer environment as more API manufacturers are transforming to CDMOs.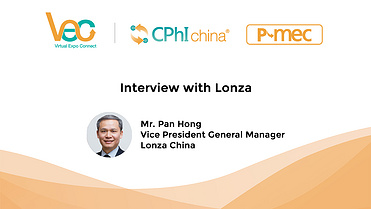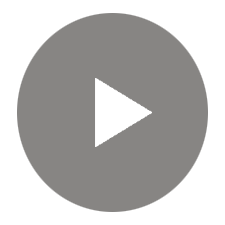 Interview with Lonza

Date: 16 December 2021
Speaker: Pan Hong
Vice President, General Manager, Lonza China
Content:
Lonza's Capsules & Health Ingredients business is the trusted partner in innovative capsules, dosage form solutions, and health ingredients for pharmaceutical and nutraceutical companies. Confronting the new policy and regulatory changes in China, Lonza is gearing up to increase its global footprint as well as specialize in R&D manufacturing. See their experiences and ambition in this episode.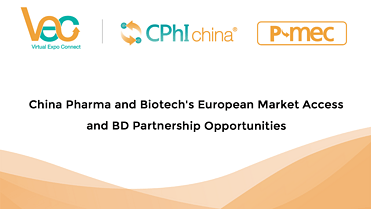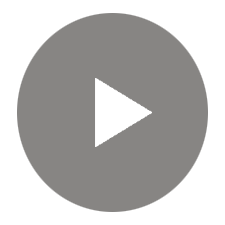 China Pharma and Biotech's European Market Access and BD Partnership Opportunities

Date: 14 January 2022
Speaker: Leo Luo, Dr. Ahmed Bouzidi,Dr. Sougat Sarkar, Chetan Javia, Dr. Ioana Busita, Pro. Jean-Jacques Zambrowski
Leo Luo | Hangzhou Angine Biotech
Dr. Ahmed Bouzidi | PLG
Dr. Sougat Sarkar | Pharmacovigilance & medical writing
Chetan Javia | B.Pharma.MBA
Dr. Ioana Busita | Pharmacist
Pro. Jean-Jacques Zambrowski | MBA, MD
Content: Here's our webinar agenda:
- China Pharma Industry, Now and Future
- Why Chinese biotech & Pharma companies should expend their business in Europe
- EU Clinical strategy – How to map an optimal pathway in your product's clinical development
- Triggering GMP Inspection from European Authorities for Finished Dosage Facility & Impact of COVID – 19
- Pharmacovigilance requirements in US and EU
- Registration, Pricing & Reimbursement models in Europe
- Seminar Conclusion as well as Opportunities & Challenges Post-COVID
- Q&A