Webinars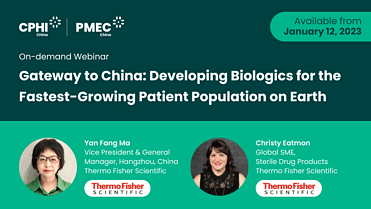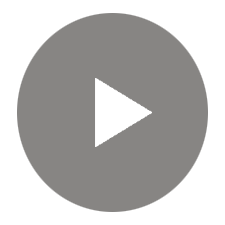 Gateway to China: Developing Biologics for the Fastest-Growing Patient Population on Earth

Date: 12 January 2023
Speaker: Yan Fang Ma
Vice President & General Manager - Hangzhou, China
Thermo Fisher Scientific
Content: In this webinar, Yan Fang Ma, general manager of Thermo Fisher's site in Hangzhou China, describes the opportunities and challenges multinational companies may face bringing biologics and sterile drug products to market in China and the how the right CDMO partner can provide trusted guidance along the way.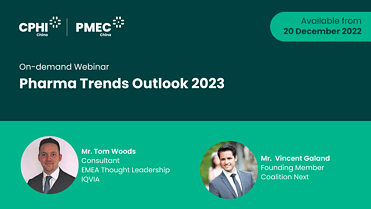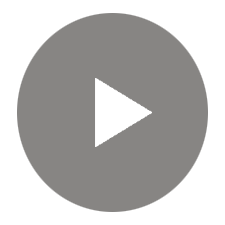 Pharma Trends Outlook 2023

Date: 20 December 2022
Speaker: 2
1 Mr. Tom Woods - Consultant, EMEA Thought Leadership, IQVIA
2 Mr. Vincent Galand - Founding Member, Coalition Next
Content: This webinar will provide an overview of what to expect in the pharma industry in 2023. From expected drug approvals to purchasing powershifts, the webinar will also look at the reasons of rising drug production caused by inflation and the energy crisis and how the industry will react to these worries.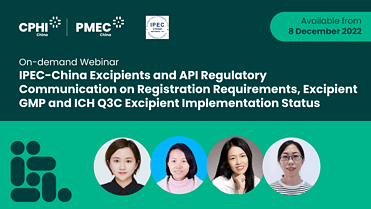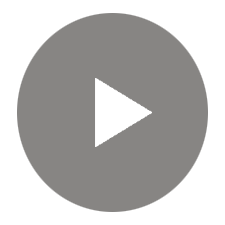 IPEC-China Excipients and API Regulatory Communication on Registration Requirements, Excipient GMP and ICH Q3C Excipient Implementation Status

Date: 08 December 2022
Speaker: IPEC
1 Soya Song - Regulatory Expert, Merck Chemicals
2 Lina Li - Stewardship Registration Manager, Clariant Chemicals Technology
3 Shine Gao - DKSH China PHI Supervisor, DKSH Performance Materials China
4 Li Chunhong - Regulatory affairs supervisor, Suzhou Capsugel Limited
Content: 1 Sharing on ICH Q3C Implementation of Excipient Standards in China
2 Comparison of Chemical Drug Substance and Pharmaceutical Excipient Registration in China
3 Comparison of China Excipient GMP and IPEC PQG GMP
4 Overview of Excipient Regulatory Requirements under Bundling Review Policy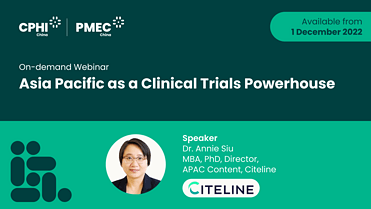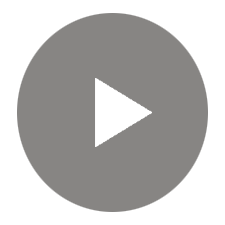 Asia Pacific as a Clinical Trials Powerhouse

Date: 01 December 2022
Speaker: Dr. Annie Siu
MBA, PhD, Director, APAC Content, Citeline
Content: This webinar will touch on the followings:
- Which therapeutic area was seeing the most dramatic growth in trial counts? Which phase of clinical trials has the highest growth rate?
- Among all the trial locations in APAC, whose trial counts were growing or falling, respectively?
- Where did multinational pharmaceutical companies conduct clinical trials?
- Where was the key hub for multi-regional clinical trials (MRCTs) and first-in-human trials (FIHs)?
- Where did the clinical trial with innovative design conduct?
- Where did the COVID-19 medicines or vaccines undergo clinical development?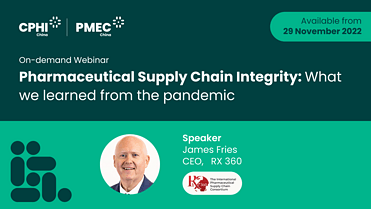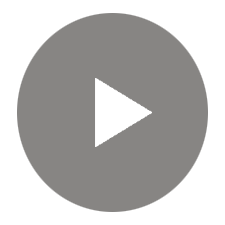 Pharmaceutical Supply Chain Integrity: What we learned from the pandemic

Date: 29 November 2022
Speaker: James Fries
CEO, Rx-360
Content: Pharmaceutical Supply Chain Integrity